MORE THAN QUALITY OF CARE
AYERS HEALTH AND REHABILITATION CENTER FOCUSES ON PURPOSEFUL LIVING FOR INDIVIDUALS AND FAMILIES AFFECTED BY COGNITIVE MEMORY CHANGES
Ayers Memory Care services in our Garden Community are focused solely on your loved one and providing a safe, familiar, fun and stimulating environment. We know that memory loss affects everyone different; the Ayers team are highly specialized – they can recognize each resident's preferences and needs to provide the most personalized memory care and positive interactions.
Through soothing colors, relaxing sounds, comfy chairs and aromatherapy, our controlled environments provide a relaxing, safe and stress-free atmosphere. Rest-assured your loved one is completely secure at Ayers – our facility "locks down" at night and our premise is equipped with alarms to assure no one wanders off.
Focus activities in a safe and secure environment provides Ayers residents with an enhanced quality of life by improving cognitive memory. Our memory care unit has a safe and secure patio area for outside recreation.
THE ALLEN COGNITIVE LEVELS/DEMENTIA STAGES ARE OUR ROAD MAP FOR  MEMORY CARE
They tell us both "what is possible" for the individual and at which dementia stage or level. Secondly, it alerts us to the areas of highest risk in order to reduce the incidence of hospitalization.
From there it provides us with a plethora of information to facilitate maximum performance in activities of daily living (ADL) and mobility. Then, we can choose which activities are best suited for your loved one for memory and mobility so that we can implement them into their daily routines.
Dementia Care
Alzheimer's Care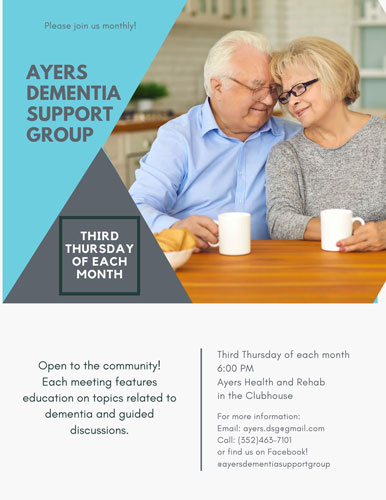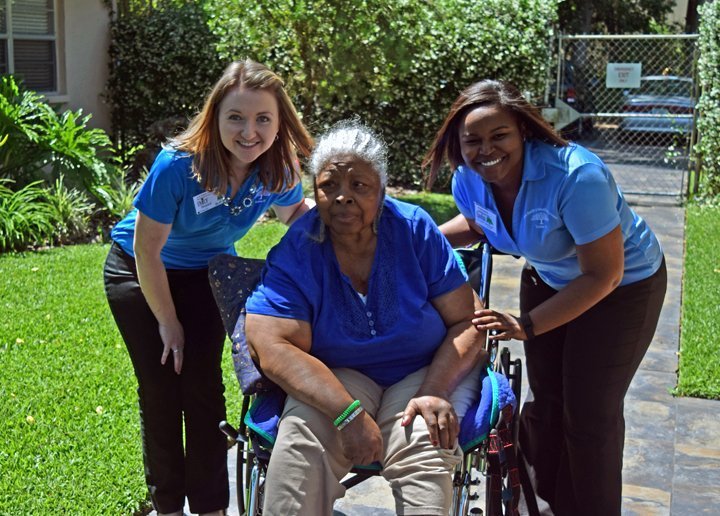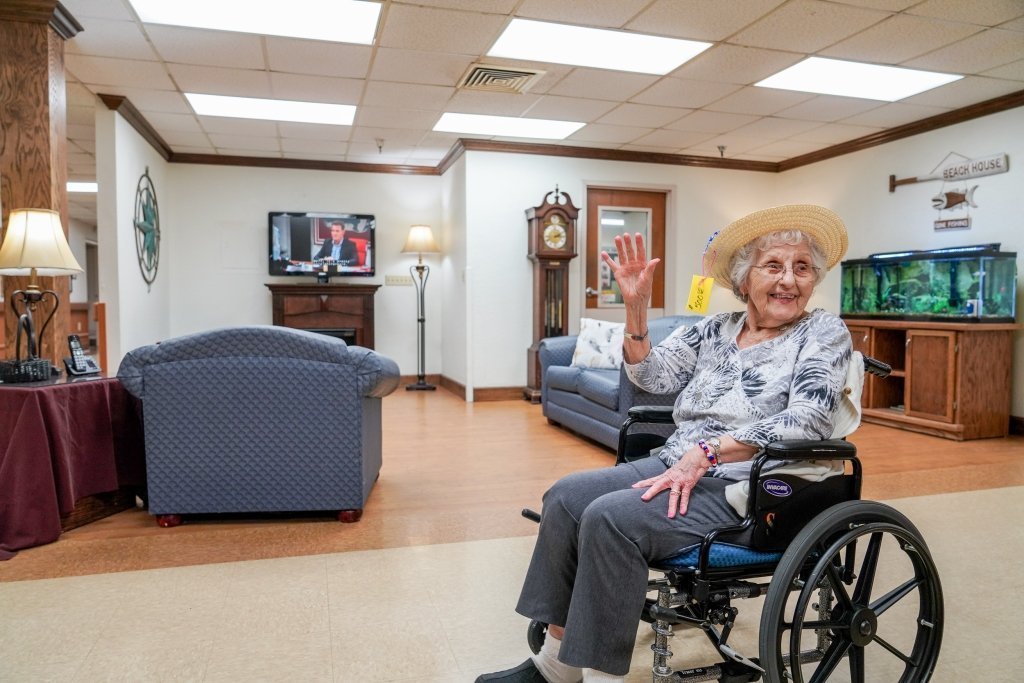 SOME OF OUR DAILY ACTIVITIES ARE (BUT NOT LIMITED TO):
Ayers Dementia Support Group
On the third Thursday of each month at 6 PM in our Clubhouse, we offer a support group that features education on topics related to dementia and guided discussions. This group is open to anyone in the community.
Thanks to the kind donation from Candy Purser of 20 life-like Lee Middleton dolls, Ayers Health and Rehabilitation Center has begun a program that we entitled, Babes in Arms. The premise of the program is to allow our residents a chance to enjoy spending time with the dolls. Yes, they know they are dolls but they are so life-like you can't help wanting to hold them. This contact brings back many memories and warm feelings from the past. Staff encourage the residents to talk about their childhood and when their children were young. It is a way to open communication with our residents.
When the time comes for ending of the group, the dolls are put in a 1960's doll carriage that was donated by Roger Wiley. The carriage helps us transfer them from place to place. You can imagine the smiles we get from the residents when the carriage arrives for a visit. The Babes in Arms program is bringing a lot of happiness to our residents.