A PILLAR OF THE COMMUNITY
Ayers Health and Rehabilitation Center has been an integral part of Trenton Florida since 1982.
We began with just a small group of individuals who believed our community should have a full spectrum of medical care services available to Gilchrist, Levy, Dixie and Alachua County Florida residents, which developed into a non-profit corporation.
Our center continues to achieve high ratings because of our approach to personalized care has been proven effective. Our code of ethics, as well as practices and procedures, guide every part of our center – even how the Ayers team acts, with integrity and respect to all.
Ayers employs over 150 dedicated professionals to our team known as "Ayers Partners". We're just like family and really get to know who we're taking care of. More importantly, the individual gets to know who's taking care of them! This one-on-one relationship helps direct the individual aspect of care that promotes optimum healing and dignity.
Want to join the Ayers Health and Rehabilitation Center family? Click here to apply!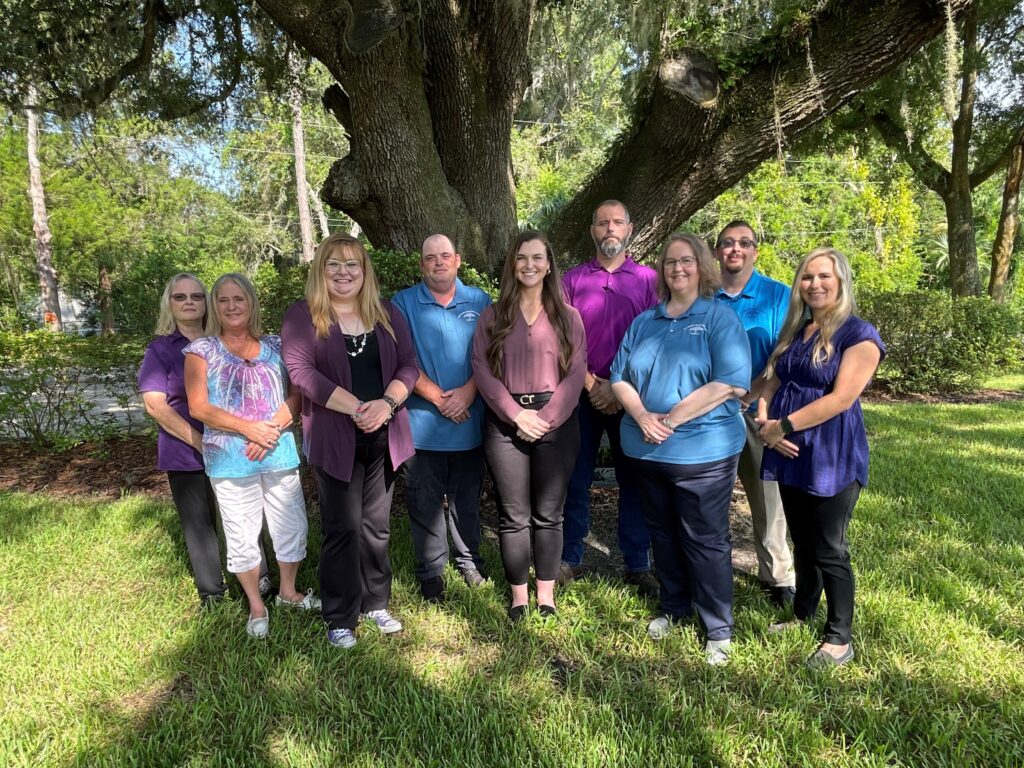 IT TAKES A COMMUNITY…
Since our beginning in 1982, Ayers Health & Rehabilitation Center has been a pillar of our community. The involvement within and out of our center has made a tremendous impact within the lives of Ayers residents and throughout the Gilchrist County community.
Ayers Health & Rehab often hosts community-wide events such as Halloween trick-or-treating, senior prom, and holiday celebrations where everyone in our community is invited.
Volunteers can often be spotted helping our residents onto and off the Ayers bus, running errands, accompanying them to restaurants or shops, playing games and best of all just socializing and making our residents smile.
AYERS HEALTH & REHAB IS PROUD TO BE PARTNERS WITH